P r o d u c t i o n . S e r v i c e s
. . R . S c o t t . C h e r b a

More than just pretty pictures
Not surprisingly, my animation and production services are an extension of more than 30 years of photography and study of geology, natural history, cultural history, architecture, and art. I started working with 3D Studio, LightWave, and World Construction Set in the early 1990s to create scenes I couldn't photograph in the real world. If you're working on a documentary, book, or museum collection, I have an unusual skillset that can enhance your project. Check out the gallery for samples of my work and contact me for a bid.
Something for everyone. For producers, technical directors, art directors, animators, and WCS/VNS users venturing into new territory with tight deadlines, I can help you or refer you to someone who can.
Workshops
Adam Hauldren of Gecko3D ran the 2008 ZPE workshop in Australia, appropriately called ZPE Downunder 2008. Every few years we run one of these international workshops when there's enough demand. For those North American VNS users, I can often be found at 3D Nature Academy in Colorado.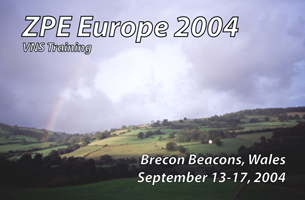 .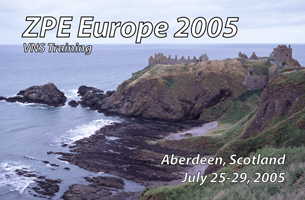 Onsite Training

You can do amazing things with VNS but it takes time to master, or at least tame, the beast. Time may be something you're short on. I can build your project and train you in much less time than it would take on your own. The cost of training is far less than the labor cost of learning independently. Before training begins, you send me your data and I create training to meet your needs. I then train you or your group at your location. Taking new users through an average project usually takes 5 days.
Previously a geologist, writer, instructor, independent producer of low budget technical training videos, musician, and photographer, I gave it all up for the financially rewarding world of illustration and animation. Ok, I really didn't give any of it up, I just put on another hat. With a strong background in photography, geology, and the natural sciences, I've spent many years teaching WCS and VNS users, animating for low budget documentaries (aren't they all?), and producing my own CDs, videos, and DVDs.